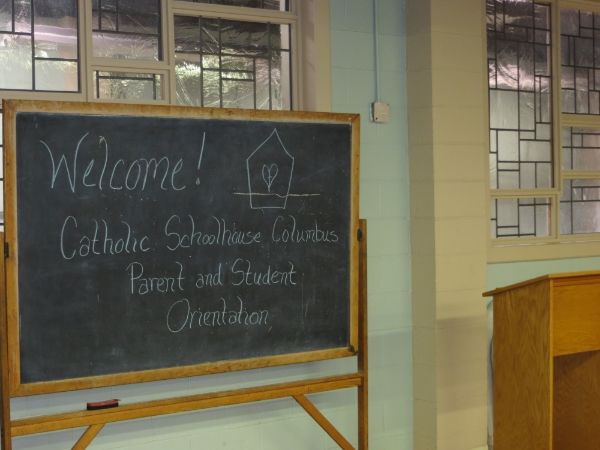 Our first-ever Parent and Student Orientation Meeting was a rousing success!  We filled the entire St. Joseph's Hall at the Parish Center and even had to pull out a few extra chairs.
Your directors are quite simply thrilled with the amazing and dedicated families that were in attendance and we are encouraged and excited about this year's classes.  The meeting provided and excellent forum to discuss our facility, and gave parents and students alike the chance look over classrooms, meet tutors and discuss course offerings.
Families like yours make Catholic Schoolhouse Columbus possible.  We thank you for your support and look forward to seeing everyone September 8th!